PRETTY PICTURES FOR THAT PRETTY DESKTOP...
get 'em while they're hot!

these images have been scientifically designed by highly trained "art" professionals to scale with minimal quality loss. they're almost guaranteed to look GREAT at any resolution! you have our word on it! they have been tested and re-tested in our exclusive lab of mixed platform computables to prove that always look "nice," regardless of your monitor resolution. we only made so many, and when they're gone they won't be back for quite some time. but dont worry your pretty little head 'bout that... we'll just have to make newer prettier, groovier picts and bmps for your mac and windows pleasures.
SO IF YOU SEE ONE (OR MORE) THAT YOU LIKE...

1. just go ahead and click on the dang thing already!
2. mac: click and hold on the picture and select "Download Image to Disk"
3. pc: right-click on the picture and select "Save Picture as..."
4. use your operating system's usual method of choosing a new bkgd iamge for yer desktop.
5. send us a thank-you email!
LATELY WE'VE BEEN CONCENTRATING LOTS OF EFFORT ON GRIDBLOC
and there's lots of nice wallpapers and AIM icons there, too!

---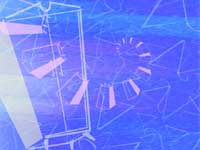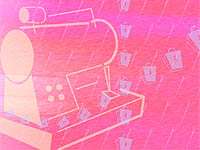 ---
The contents of this web site copyright 1995-2003 team smartyPants! All Rights Reserved.